Frequently Asked Questions about Carpal Tunnel Answered by Your Chiropractor in Atlanta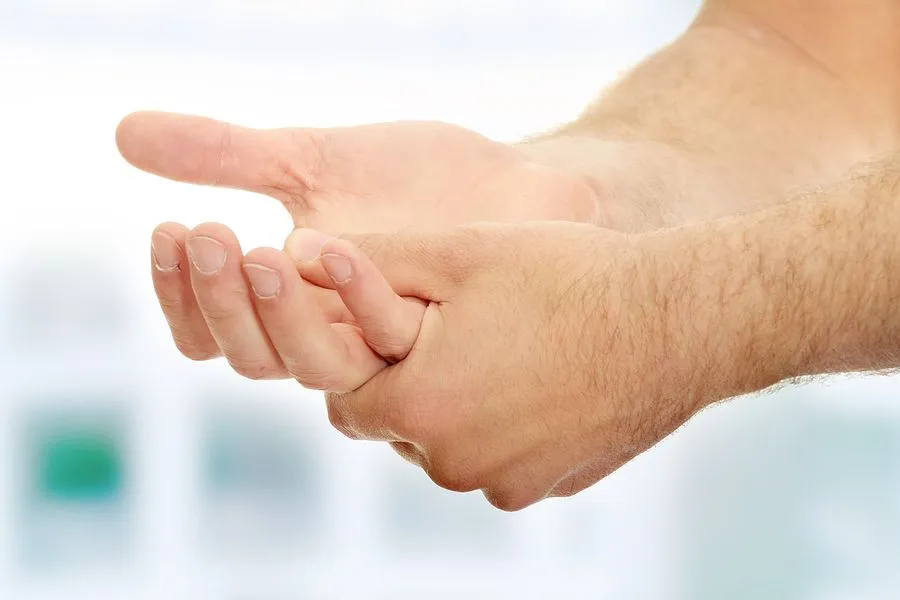 As a chiropractor Dr. Craig Senft gets plenty of questions about carpal tunnel. At Senft Chiropractic of Atlanta we are glad to answer your questions, while also providing complete and natural chiropractic care. Learn how we can relieve your pain and treat symptoms of carpal tunnel in these FAQs.
What is Carpal Tunnel?
Carpal tunnel syndrome is also known as median nerve compression. It is caused by the pressing of a nerve that travels through the wrist. Very common conditions, more than 3 million Americans are diagnosed with carpal tunnel every year. If left untreated carpal tunnel can cause you to lose coordination in your thumb and fingers.
Why Do I Have Carpal Tunnel Syndrome?
The most common cause of carpal tunnel syndrome is repetitive use. For individuals who are not using ergonomic techniques when working on a computer, they tend to press down on their wrists. This is exactly what leads to median nerve compression, aka carpal tunnel. However, sometimes we see patients who have this condition because of underlying health conditions or a unique wrist anatomy.
Another reason why individuals develop carpal tunnel is due to repetitive use of the wrists, such as with work as a machinist or on a factory line. This repetitive use can lead to swelling and inflammation in the muscles, which can press against the nerve in the wrist.
What are the Most Common Symptoms of Carpal Tunnel?
When you suffer from carpal tunnel you have pain your hand and arm. This occurs along with tingling or numbness in the lower arm, hand, and fingers. The pain typically occurs when you are using your wrists in a repetitive or non-ergonomic way. However, it can remain with you even after you have ceased the activity.
How Does My Chiropractor in Atlanta Treat Carpal Tunnel?
Fortunately carpal tunnel syndrome is a treatable condition. First you need to get a diagnosis by a medical professional, i.e. your Atlanta chiropractor, in order to determine that you do indeed have carpal tunnel. Once you have been diagnosed a level of care plan can be prescribed. Your chiropractor will likely prescribe rest from repetitive use along with ice on the wrist when at home.
In terms of chiropractic care your wrist will be adjusted to relieve the pressure on the nerve. Dr. Senft treats carpal tunnel without surgery or cortisone injections, which is what a traditional medical doctor will use for treatment. This is a primary reason why patients come to Senft Chiropractic of Atlanta for carpal tunnel treatment.
Your Chiropractic Doctor in Atlanta
Here at Senft Chiropractic of Atlanta we provide comprehensive chiropractic care. Dr. Senft has been practicing chiropractic for more than 30 years in Atlanta, GA. In addition to treating carpal tunnel symptoms and optimizing healing, Dr. Senft also offers natural pain relief from carpal tunnel. Contact Senft Chiropractic of Atlanta at +1 404 633 6787 to schedule your appointment for chiropractic care. Ask us about our new patient special.