Frequently Asked Questions About Sciatica Answered by Your Chiropractor in Atlanta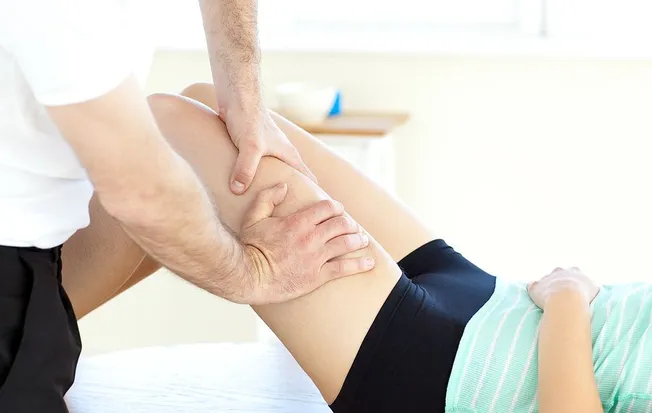 As bad as it is to endure the leg pain and other symptoms of sciatica, it feels even worse to have no idea what's going on or how to fix it. Here are answers to frequently asked questions about sciatica from our Atlanta chiropractor.
What does the term "sciatica" refer to? The term "sciatica" refers to irritation or impingement of the sciatic nerve (or the major nerve roots that connect this nerve to the spinal cord). The sciatic nerve is the longest and thickest nerve in the entire body, branching out into all the lesser nerves that supply motor and sensory signals to the leg and foot.
What are common causes of sciatic nerve impingement? Any nearby structure that presses against the sciatic nerve or nerve roots can create sciatica. Since the sciatic nerve often passes through the piriformis muscle, spasms in this muscle can pinch it. Herniated or degenerated discs, bone spurs and vertebral slippage (spondylolisthesis) can also put pressure on the sciatic nerve.
What does sciatica feel like? Sciatica symptoms can take many forms, and you may experience several of them at once or in rotation. The most common symptom is sharp or burning pain down the back of the leg. You also experience numbness or a tingling sensation in your buttock, leg or foot, as well as muscle weakness that may impair your motor function.
How long does sciatica last? A typical bout of acute sciatica may last several weeks before it finally clears up. But don't assume that it's gone forever. Until you deal with the underlying cause if your sciatic nerve impingement, you may continue to experience bout after bout.
Do I have to have surgery to resolve my sciatica? Surgery for sciatica isn't usually necessary except in extreme cases or cases that respond to no other methods. Most people can get the relief they need through conservative healing modalities such as chiropractic care.
What can chiropractic adjustment do for my sciatica? Chiropractic adjustment can correct alignment issues that may be bringing vertebral structures into close contact with sciatic nerve roots. Normalizing your alignment also takes chronic stress off of muscles, relieving spasms that may pinch sciatic nerve tissue.
What other sciatica treatment methods does your chiropractor prescribe? Our Atlanta chiropractor frequently administers spinal decompression therapy to correct disc problems that promote sciatica. This flexion distraction technique draws the discs away from the sciatic nerve roots so normal nerve signaling can be restored.
How can I keep sciatica from coming back? Schedule periodic spinal screenings and adjustments with our Atlanta chiropractor. Dr. Senft can catch and treat any small deviations that could snowball into later sciatica problems.
Senft Chiropractic of Atlanta Can Provide More Sciatica Answers
At Senft Chiropractic of Atlanta, we don't just answer your sciatica questions -- we also have the answers to your sciatica symptoms. Call (404) 633-6787 and schedule an appointment with our chiropractor today!