Need a Chiropractor for Shoulder Pain? Come to Senft Chiropractic of Atlanta
Your shoulders comprise muscles, tendons, joints, bones, and soft tissue. If something goes wrong in one of these areas, you're going to experience stiffness, immobility, and pain.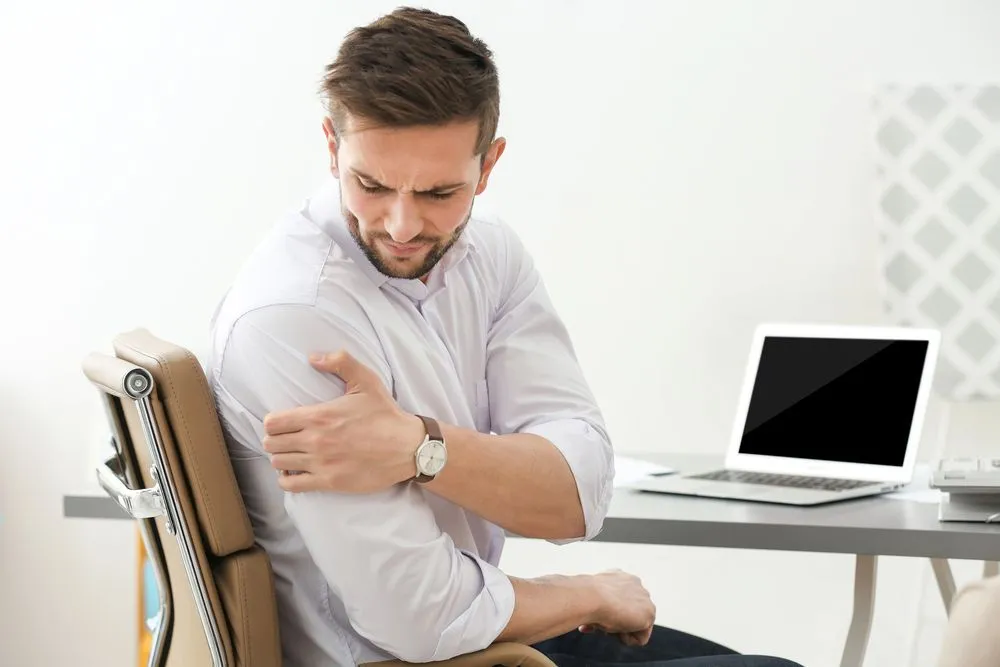 Like many parts of the body, your shoulder issues could be mild or serious. If you sense it's a minor injury or incident that's caused the pain, then you should rest for several days. Use ice and heat on the area and don't move your shoulder much.
Barring that though, what do you do for more serious cases of shoulder pain? You should visit an Atlanta chiropractor.
Why Do You Have Shoulder Pain?
There are many reasons you may have shoulder pain. For instance, it could be nerve damage, a sign of an infection, or even a growing tumor in or near the shoulder. Much more often, you could have a broken bone or fracture in the arm near the shoulder. Arthritis, instability, tendon tears, tendonitis, bursitis, and other forms of tendon inflammation can also contribute to your painful shoulder.
Which Symptoms Are Likely?
If you try to use your arms for anything, you may notice the shoulder area feels stiff. There may also be a dull or sharp, shooting pain at any attempts of movement. The injured or otherwise affected shoulder may be more swollen compared to the other. You may also not be able to raise your arm straight up or out.
Treatments for Shoulder Pain
If your shoulder condition has detracted from your life, you should schedule a trip to our chiropractor. After some diagnostic tests, your chiropractor will suggest a holistic technique to treat the cause of your shoulder pain.
For instance, chiropractic adjustments and manipulations have been a proven and trusted means of treating many sources of chronic pain. These techniques, which are done by hand, can better nerve function while erasing the pain.
Within a few appointments, your shoulder swelling should go down. You should also be able to enjoy movement more freely without pain.
Need a Chiropractor for Shoulder Pain? Come to Senft Chiropractic of Atlanta
If you need an Atlanta chiropractor for your shoulder aches, set up an appointment with Senft Chiropractic of Atlanta. We're led by registered chiropractor Dr. Craig A. Senft, who specializes in treating auto accident injury pain, pregnancy aches, sciatica, fibromyalgia, carpal tunnel syndrome, chronic pain, back and neck pain, headaches, and arthritis pain.
With services like preventative care and spinal decompression, Dr. Senft can alleviate your shoulder pain. If you're ready to put your shoulder pain behind you for good, take advantage of our new patient special and give us a call at (404) 633-6787 or visit Senft Chiropractic of Atlanta on 2987 Clairmont Road, Suite 105.